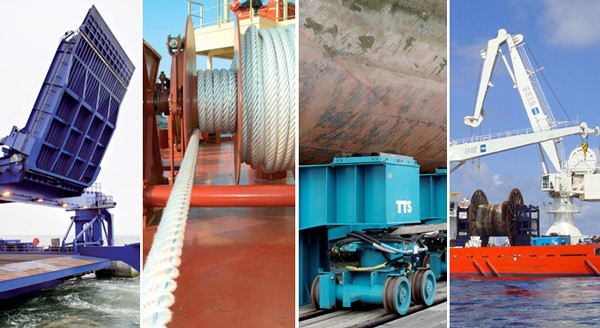 Bergen-headquartered TTS is a global enterprise and one of the top three that designs, develops and supplies equipment for the marine and offshore industries.
DIVISIONS
MARINE AND OFFSHORE
Under these divisions, TTS supplies the following equipment:
Products Range:
Davits
Electric and Hydraulic Winches
Hatch Covers
Hydraulic Winches
Marine Cranes
RoRo Equipment
Sideloading System
HEAVY HANDLING DIVISION
TTS Handling Systems has been providing innovative engineering solutions for heavy handling applications in ship building industry. The products include Ship Lift and Transfer Systems for launching of ships as well as solutions during ship building such as ship block alignments. Their Productivity Handling tools have helped shipyards worldwide in optimizing the yard resourcing.
Products Range:
Block and Heavy Load Handling
Cargo Handling
Consulting
Container Terminal Equipment
Port Equipment
Shiplift and Transfer Systems
Shipyard Production Lines
OFFSHORE & HEAVY LIFT
The Offshore and Heavy Lift division delivers all types of cranes, primarily focused on heavy lift and offshore cranes, including Active Heave Compensated cranes
Products Range:
Heavy Lift Cranes
Offshore Cranes
Offshore Ships Equipment