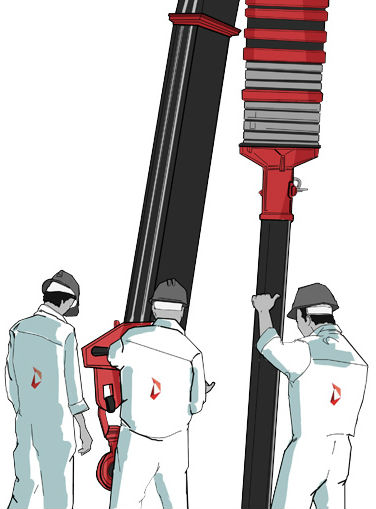 In today's multifaceted world of oceanography, Norinco offers scientists a simple, cost effective & successfully proven solution.
Norinco's Annual Maintenance Contract services onboard research vessels includes maintenance, & operation of research and auxiliary equipment.
This solution allows scientists to focus on their core activities and handle even larger volumes of data for analyses and interpretation for valuable scientific and commercial purposes.
Norinco ensures the availability of well trained specialists to operate and maintain expensive research equipment at it's best at all times, ensuring that equipment is deployed when required and data is gathered with the utmost reliability, delivering processed data to your scientists for easy and immediate analysis.
High quality data, undisturbed sea bed core samples, uncontaminated sea water samples, equipment that works on time every time- Norinco delivers.

Equipment
Operation & data gathering
Continuous monitoring and periodic maintenance
Repairs and Breakdown Service in consultation with OEMs when required

Inventory
Stocking of essential Spares
Ordering of spares & consumables

Routine & condition based maintenance
Routine & preventative maintenance as per our OEM's guidelines
Dry Dock Maintenance
Mobilising OEM Engineers for breakdown/maintenance when required
Regular calibration of equipment
Calibration of Sensors / Equipment in consultation with OEM.
Root cause analyses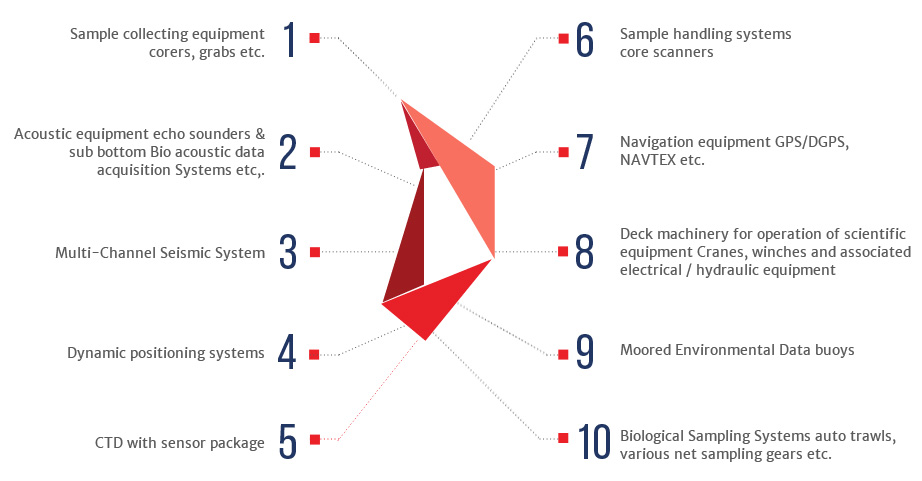 Multi Channel Seismic System (IONGEO, Prakla Seimos)
Deep Sea Multibeam Echosounder (Reson, Seabeam)
Shallow Water Multi beam Echosounder (Reson)
CTD systems (Seabird, Idronaut)
Thermosalinographs (Seabird)
Automatic Weather Stations (Vaisala)
ROV (Saab Sea EYE)
Integrated Auto Trawl System (ITI)
EK 60 (Simrad)
Deep Sea and Shallow water Echosounders Atlas, L3 Communications, Kongsberg, Syquest, Simrad
Piston Coring System (Rolls Royce- Osil)
Multi Coring System
Vibro Coring System
Multi net samplers (Hydro Bios)
Grab Samplers, Water Samplers (Norinco)
Box Corers, Gravity Corers, Deep Sea Sampling Dredges (Norinco)
Dynamic Positioning System (Kongsberg Maritime)
MDM (Kongsberg, Optimare)
Special purpose integrated Hydraulic Winches, Heave Compensation Systems, LARS and Cranes (Caley, Romica, Seamac, National Oilwel)
Synthetic Aperture Sonar System (Ixblue)
Acoustic Navigation Systems ( Posieden- Ixblue, HiPAP- Kongsberg Maritime)
Pingers (Ixblue, Benthos)
Magnetometer (Geometrics)
Gravimeter (Syntrex, Geco Bodenseewerke)
Acoustic Doppler Current Profilers (Teledyne RDI)
Auto Analyser (Skalar)
Chlorophyll analyser (Skalar)
Autosal (Guildline, RBR)
CCTV Systems
Oxygen Titration Systems (Dosimat)
OMNI Moored Environmental monitoring systems (Fugro Oceanor )
Navigational Echo Sounders (Skipper)